UN Forces Nicosia, Cyprus
CESSAC UN Nicosia 
A shop and café (with wifi access) within the UNFICYP controlled area, near the Mobile Force Reserve. Formerly a YMCA facility, it opened in 2001.  
The cafe & shop re-opened on Monday 22 June 2020, following the Coronavirus lockdown, but initially on limited hours - for full details as this changes see the station Community Support webpage or the facebook page.
The normal hours are those below.
Opening hours:  
Monday to Friday:
8.00 am to 2.00pm 
Saturday:
              Not opening Saturdays
The Team Leader
Tel: 00357 22359308
Many nationalities use the facilities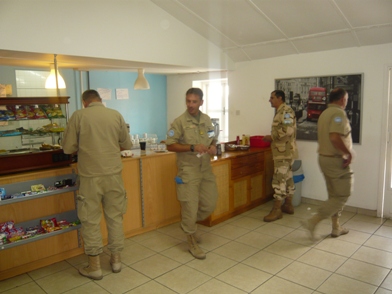 especially the British element of the Mobile Force Reserve