Links

https://www.cobseo.org.uk/  Cobseo provides the Government with a single point of contact for interaction with its member charities. CESSAC is a member of the 'Serving' Cluster and CESSA HA the 'Housing' Cluster.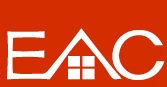 (EAC) is a national charity that aims to help older people make informed choices about meeting their housing and care needs.
Consumer Credit Counselling Service

National debt help charity, the Consumer C
redit Counselling Service, provides free debt advice and debt 
solutions to thousands of people in the UK every year. For a free, anonymous assessment of your debt problem and advice tailored to your circumstances, visit CCCS Debt Remedy - their online debt tool.

Greenwich Hospital is a Crown Royal Navy Charity providing charitable support including annuities, sheltered housing and education, to serving and retired personnel of the Royal Navy and Royal Marines and their dependants.

The Charity Commission
 This link shows CESSAC's annual reports & accounts
.
 The Financial Conduct Authority (FCA) is one of CESSA HA's 2 regulators and its
Mutuals Register
displays the Association's registered information and annual reports and accounts.  (This is the register that Companies House directs readers to for CESSA HA)