Tesco Bags of Help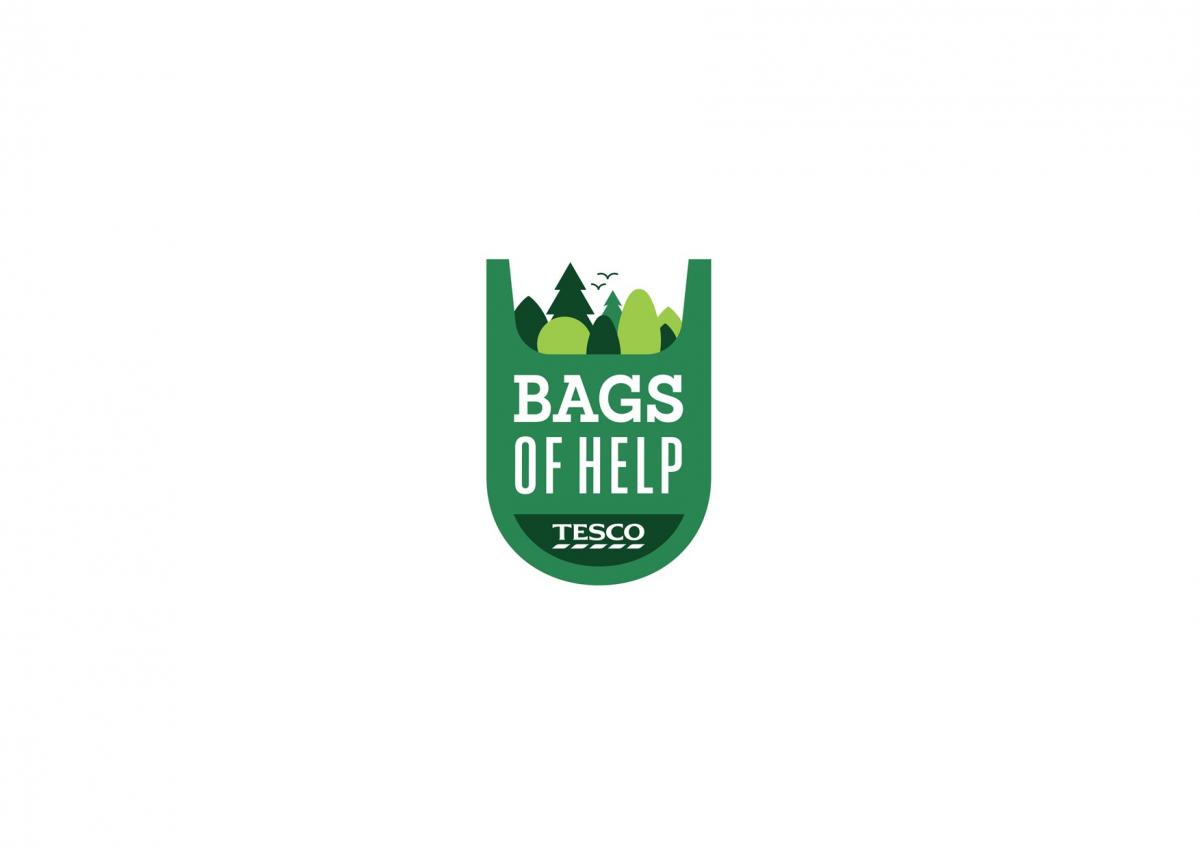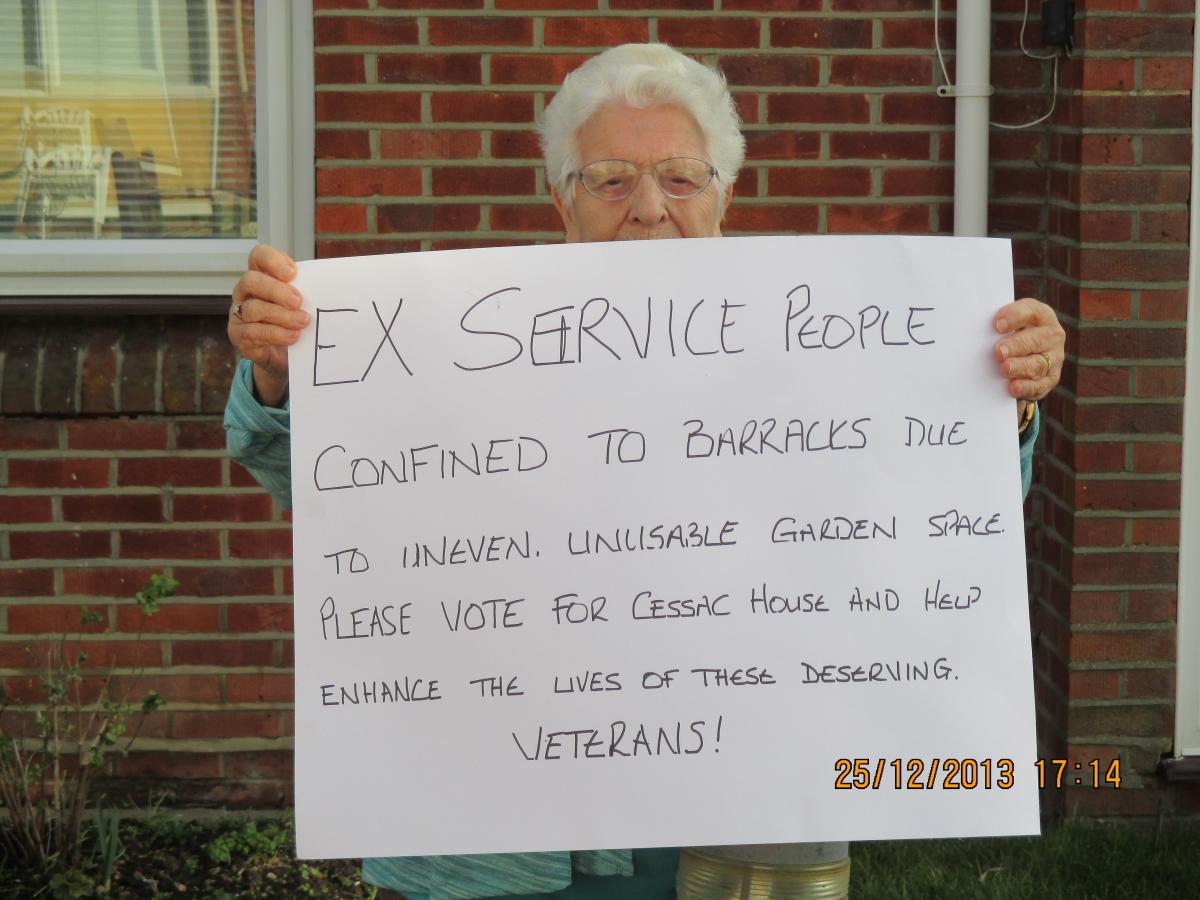 CESSAC House in Gosport benefitting from Tesco's Bags of Help Initiative
Tesco teamed up with Groundwork to launch its Bags of Help initiative across England and Wales.  The scheme has seen three community groups and projects in each region awarded grants of between £8,000 & £12,000 - all raised by the 5p bag charge.  Bags of Help offers community groups and projects in each of Tesco's 390 regions across the UK a share of revenue generated from the five pence charge levied on single-use carrier bags.
The public voted in store to decide which local groups should receive the £12,000, £10,000 and £8,000 awards.  CESSAC House was voted second in its region and therefore received £10,000 for the urgently-need landscaping of its garden.  CESSAC House is a charitable sheltered housing scheme in the Redan, Gosport, which is home to 72 former members of the armed forces and/or their families in 55 flats.  The tenants were keen to improve the scheme's gardens, particularly so that they are more usable by the less mobile among them.  
How the Grant was spent
The project was to landscape the central part of the front garden so that it could be used by elderly tenants.  The area as it was is shown below to the left (clearly visible to the public & neighbours).  On the right shows how the money was spent on:
- sufficient paving to accommodate those less-steady on their feet to make use of what was an uneven, grassed area, and
- raised planters that enable those unable to bend/kneel the opportunity to participate in the gardening.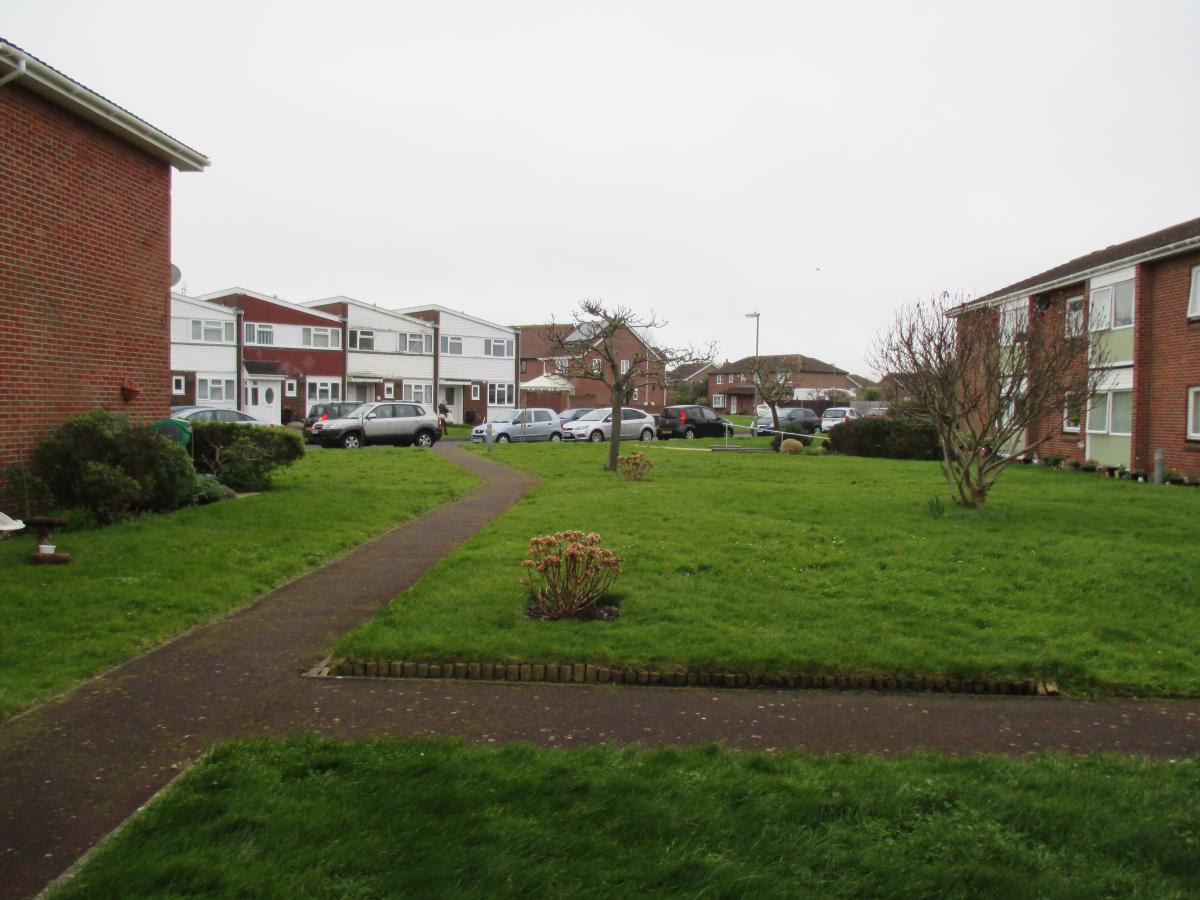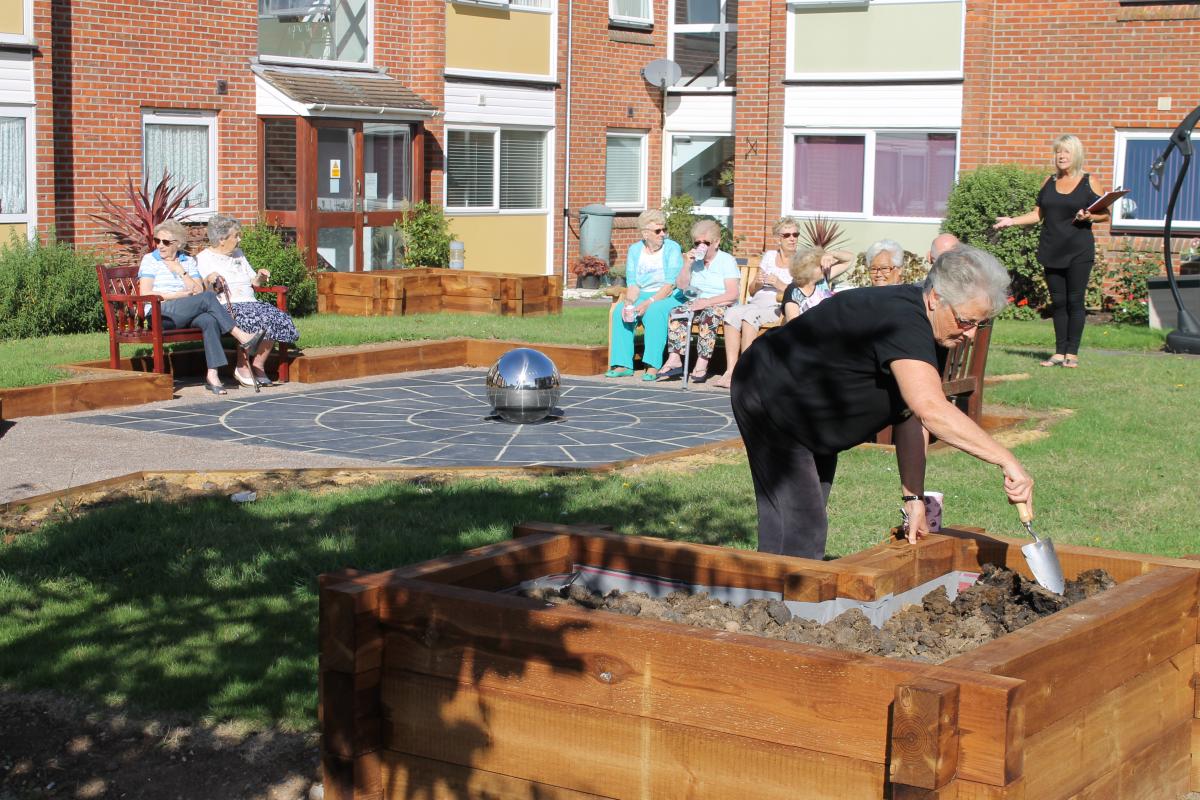 If you are interested in learning more about Bags of Help, the link to the website is: www.tesco.com/bagsofhelp
Cessac celebrates £2,500 gift from the Patron's Fund
CESSAC celebrated a £2,500 gift from The Patron's Fund, the charitable fund set up to acknowledge the work of the charitable organisations for which Her Majesty, The Queen acts as a Patron, on the occasion of her 90th birthday. Read more:
https://www.cobseo.org.uk/cessac-celebrates-2500-gift-patrons-fund/